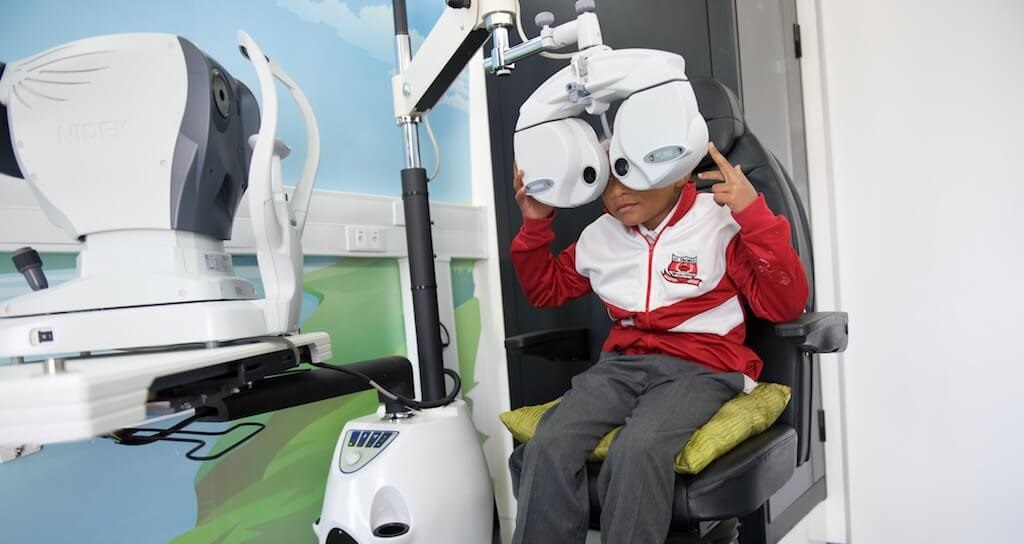 Four benefits of mobile clinics in rural schooling communities
It is no secret that the state of public healthcare in South Africa is, in a word, lacking. While there is exceptional health service on offer in this country it is often limited to the private sector which is expensive and dominated by those with health insurance.
In an ideal society this would not be the case but sadly, for about 80% of the population, tedious waits at government hospitals, that are more often than not less than sanitary and under equipped are their fate.
The situation is worsened when you realise that for people in rural communities, accessibility to even government hospitals and clinics are limited or non-existent. They often have to take time off work and school to travel tens to hundreds of kilometres to the nearest healthcare institutions, without any guarantee of adequate treatment. This means that they will only risk the travel once they are already truly sick.
How do we bring adequate preventative healthcare services to these communities and schools? Enter a 21st century solution: fully equipped mobile healthcare clinics from MST, led by our inspiring CEO, Fernando Acafrao. These mobile clinics solve the issue of accessibility and high individual cost whilst maintaining the highest standard of preventative patient care by means of using technology.
Benefits of mobile clinics
The following four benefits of mobile clinics will help ensure the success of a mobile clinic aimed at reaching rural schooling communities:
Ensuring accessibility
The mobile nature of the clinic already goes a long way in bridging the gap between healthcare and accessibility. To aid in this, periodic schedules for the clinic are planned so that maximum reach in one particular community can be established. The fact that the clinic is able to travel to local schools also means that children and parents alike do not miss out on valuable days at school or work which, for the households of single breadwinners, can be devastating on their already strained financial state.
Innovative technology
As recently as half a century ago healthcare practitioners had minimal IT solutions. Today, this is no longer the case. From the MRI's for the identification of cancer to TMR for coronary artery disease, it's clear that medical science has improved in leaps and bounds. Similarly, our mobile clinics are equipped with technology that is at the forefront of medical equipment today.
Mobile Schools Health units, which are in line with the Department of Health policy, generally consists of a 3-in -1 solution, encompassing: optometry, dentistry and primary healthcare. For example, the optometric room utilises fully automated machines which do a complete eye exam within 20 seconds, with minimal manipulation from the optometrist. The integration of technology reduces consultation time, allowing for more patients to be examined, improves accuracy by removing human error and ultimately ensures that the rural community and school children are able to receive medical treatment on the spot, rather than mere screenings.
Effective data storage
All medical professionals know how important a patient's medical history is in their treatment. Without adequate records of a patient's medical state the potential to mistreat is increased. Thus, the importance of effective data storage is imperative. Our mobile healthcare units boast on-board applications that allow the user to capture sensitive patient data on a real-time basis. Therefore, the doctor, optometrist or dentist can enter any information pertaining to their patient as they are treating them. This data is then stored for future use and can be accessed by a unique ID code.
If you're worried about patient- doctor confidentiality, there's no need to be. Each healthcare professional has access restricted to their discipline only. The use of this on-board storage application goes a long way in ensuring a paperless environment that lends itself to efficiency and most importantly, eliminating the loss of important information.
Patient-centric approach
Healthcare has faced many changes in the last decade. Innovations in IT solutions support the roles of healthcare professionals in a way that positively affects the life of the patient. One of the biggest paradigm shifts that have occurred of late is the move from a 'clinical- centric' approach to a 'patient-centric' approach. What this simply means is that the main focus is with the patient, the state of their health at present and ways in which to improve and maintain their health in the long term. Patients are empowered by their visits to healthcare professionals because they are educated to make informed decisions about their health in a holistic manner through physical activity, nutrition and in general a healthier lifestyle.
The world of healthcare is ever changing and rightly so. No longer can it be considered enough to only send stand-alone nurses to rural schools who have no tools to treat or educate. Mobile clinics are the way forward. Constant growth and evolution ultimately leads to more innovation. By using the combination of these benefits, it's safe to say that you have a sure-fire recipe for success.
The world of healthcare is ever changing and rightly so.